Greeting Captain,
To support you have a wonderful voyage, Nami is so proud to introduce you some information about characters and their skill as below:
A. Heroes' skills and level up heroes' skills
- Each character has 3 skills, u have to unlock the skills via increasing level.

- You can level the skills which will increase their powers!
B. Equipments
- You can equipment stuff like weapon (physical and magical ) Armor (physical and magical defense) hats (hp) and shoes (speed)
- By enhancing them (cost you a lots of beri), you can greatly increase your heroes' stats (as known as directly increase your battle power)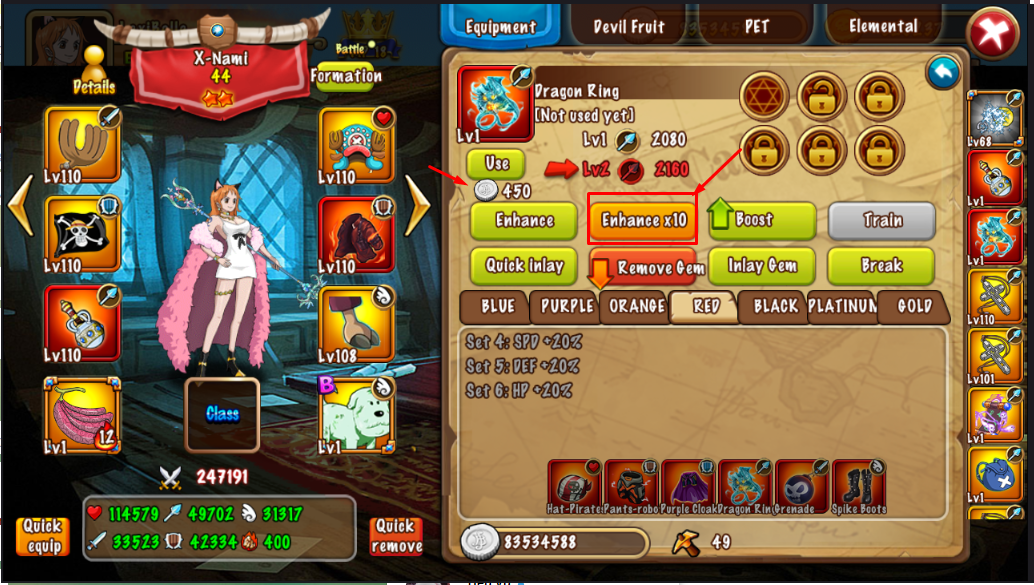 Hope you have a great journey. Set sail and claim your Victory my dear.
Best Regard,
- Nami -